Have you been diagnosed with a brain tumor, brain cancer or other neurological condition?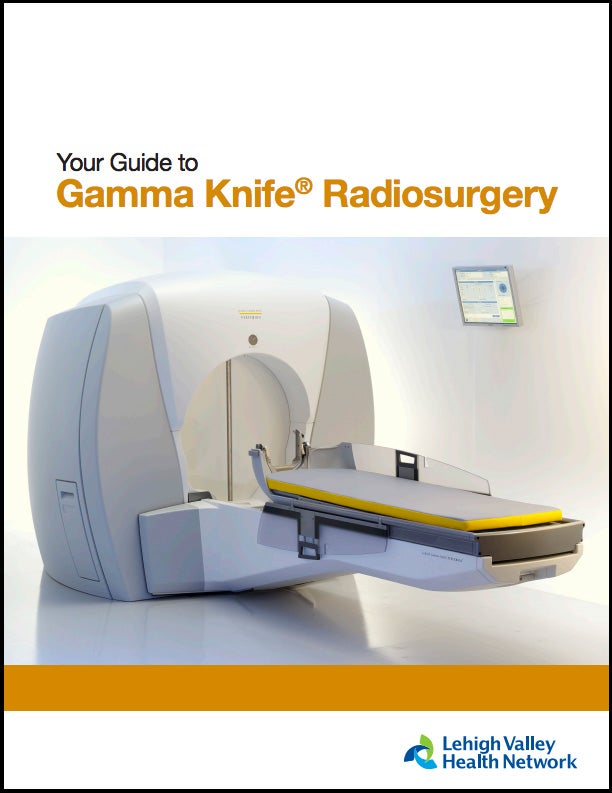 Arm yourself with knowledge.
A brain tumor diagnosis is scary – but you have reason to be hopeful. At Lehigh Valley Health Network, you have access to expert neurosurgeons, the most advanced technology available today and compassionate caregivers who will guide you every step of the way, from diagnosis through recovery.
Our neurosurgeons are fellowship-trained brain tumor experts who offer world-class care for a wide variety of tumor types. They are skilled at small-incision techniques and sometimes can even treat a brain tumor without any incision at all. They also offer the very latest techniques, such as awake craniotomy and brain mapping, which help the surgeon remove as much of your tumor as possible, without disturbing areas of your brain that control speech and movement.
Our patients also benefit from the region's only neuropathologist, who is available to diagnose specific brain tumor types during surgery, so neurosurgeons can be certain of how to proceed with surgery. The expertise continues after surgery in the neuroscience intensive care unit, the only one of its kind in the Lehigh Valley. There, certified neuroscience nurses ensure patients get the best care during the critical postsurgical period. We also are actively involved in clinical research, ensuring you have access to breakthrough treatments.
Our physicians support you and your family through the entire process. You won't have to go through this alone.
Tara Morrison, MD
is a fellowship-trained neuro-oncologist. In this video, she provides an explanation of what a neuro-oncologist is and her role in the treatment of brain cancer and other cancer treatments that may impact the central nervous system.
Brain tumor types
A brain tumor is a collection of cells that lose the ability to control their own growth. As they continue to grow in an uncontrolled way, they form a mass of cells that becomes a tumor. Brain tumors form in one of two ways: a primary brain tumor starts with an abnormal brain cell and grows in the brain, and a metastatic tumor starts with an abnormal cell from another organ that makes its way into the brain, stays there and multiplies to form a tumor made of that kind of cell.
A primary brain tumor can be malignant (cancerous) or benign (noncancerous). A malignant tumor can grow quickly and cause damage to healthy brain tissue. Malignant tumors also are called brain cancer.
A benign primary brain tumor is not cancer. Benign tumors can cause damage by growing and pressing on other parts of the brain, but they don't spread. In some cases, a benign tumor can turn into a malignant tumor.
Metastatic brain tumors are always malignant because they have spread to the brain from other areas of cancer in the body. Metastatic brain tumors are more common than primary brain tumors. These tumors usually occur in more than one area of the brain. The most common cancers that spread to the brain are lung, breast, colon, kidney and melanoma skin cancers.
Grading primary brain tumors
Most cancer centers that treat brain tumors use a grading system developed by the World Health Organization. A tumor's grade is determined by looking at cells from the tumor under a microscope. Tumor grading is important because it helps doctors decide how to treat a tumor.
Grade I and II tumors are considered low grade. They are slow-growing tumors. Grade III and IV tumors are considered high grade; they grow more quickly. Over time, some low-grade tumors may become high-grade tumors.
Treatment of brain tumors
A brain tumor, either primary or metastatic, may be treated with surgery, radiation therapy and chemotherapy. Some brain tumors may be treated with Gamma Knife Radiosurgery. If you or a loved one has been diagnosed with a brain tumor, keep in mind that many new treatments are available that are leading to longer survival and better quality of life. Treatment will depend on age, overall health and tumor grade.
As part of follow-up for brain tumor treatment, you may need to be monitored on a regular basis for tumor recurrence with magnetic resonance imaging (MRI) or CT (computed tomography) scans.