Children and Urologic Conditions: Learn the Signs and Know Where to Turn
You're a proud new parent, ready to guide your child's journey from infant to toddler to youngster. You also want to be sure you're doing all you can to enhance your child's health.
One rarely discussed area of children's care is good urologic health, yet it's an important part of boys' and girls' overall well-being and development. "While most parents don't think about urologic issues in children, there are some things to keep in mind, especially if you're the parent of boys," says pediatric urologist Michele Clement, MD, with Lehigh Valley Reilly Children's Hospital. She's one of just 325 board-certified pediatric urologists nationwide.
"For starters, make sure your child drinks water with meals and snacks," Clement says. "Also, encourage your child to urinate every two to three hours during the day."
Potential children's urologic conditions include: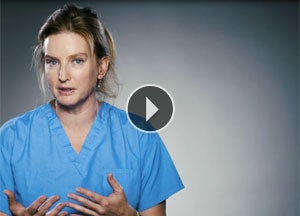 Michele Clement, MD, is one of only 325 fellowship-trained pediatric urologists in the country. She talks about the surgeries she performs, on children as young as one day old, to ensure they grow up to enjoy normal urinary and reproductive function.
Urinary tract infections (UTI) – Usually caused by bacteria that live in the lower intestine, UTIs occur most often in girls but can affect boys. Symptoms may include burning with urination, frequent urination, leakage, upper abdomen or back pain, vomiting or fever. "A UTI can be diagnosed and treated by your child's primary care provider," Clement says. "But UTIs with fever can be a sign of an underlying urologic condition that requires further investigation." Girls who have UTIs with fever – or boys who have UTIs without fever – should see a pediatric urologist.
Undescended testicles – This occurs when a boy's testicles fail to descend into his scrotum. The testicles should be down at birth, but if one or both are not in the scrotum at 6 months, a pediatric urologist may help. Also, your child's primary care provider should do yearly testes checks at well visits.
Genital abnormalities – These can include hypospadias (a urinary opening not all the way at the tip of the penis) or abnormal bends or twists to the penis. These conditions most often require surgery at age 6 to 9 months.
Testicular torsion – "When redness, swelling and pain occur suddenly on one side of the scrotum, boys should go to the emergency room immediately," Clement says. It may be a sign of restricted blood flow.
–Ted Williams