Weight and Metabolism
MBSAQIP has accredited Lehigh Valley Health Network (LVHN) as a Center of Excellence for its bariatric surgery program. A multidisciplinary Weight Management Center assists patients with the educational components and medical clearances required for surgery. Non-surgical weight-loss options are also offered by our multidisciplinary team. We believe each patient is unique, and we take the time to listen and learn about your needs and challenges so we can work with you to personalize a plan that helps you find the best way to lose weight and keep it off.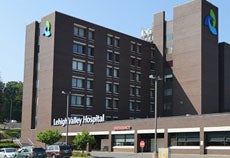 Find a Hazleton Service
Learn about LVHN services in the Greater Hazleton region by visiting LVHN.org/hazleton.