Patient Success Stories
Lehigh Valley Health Network weight-loss patients share their experiences. Follow the links to read their stories and see videos and photos.
To learn more about weight-loss surgery, call 888-402-LVHN.


Weight-loss Surgery: Learning to Live with My Gastric Sleeve
Latisha was used to cooking for two. The problem came when she also started eating for two-even though her grown son was off to college. Before she realized it, her weight was north of 350 pounds and she couldn't enjoy her favorite hobbies like shopping. That's when she turned to the team at Lehigh Valley Hospital-Pocono.





LaurieAnn Kapun: I Lost 130 pounds and cured my diabetes
LaurieAnn had the classic symptoms: thirst, tiredness, frequent bathroom visits. Nevertheless, when her doctor confirmed she had type 2 diabetes, she was surprised and scared. She read that patients who had bariatric surgery eliminated their type 2 diabetes and at more than 400 pounds, decided to attend a Free Info Event to learn more. The best news was when her husband agreed to join her. Read her story.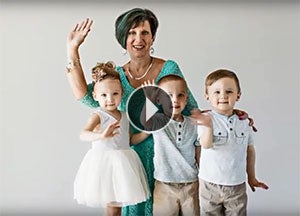 June Hinkle: I didn't want my weight to hold me back.
The birth of three grandchildren in just two days was a turning point for June Hinkle. She knew chasing after three toddlers at more than 250 pounds was going to be a challenge, and felt her best chance for permanent weight-loss was bariatric surgery. Within weeks of signing up for the program, she was learning to eat healthier and preparing to be "a fun grandma." And it worked. Read her story.





Gina Burton: I'm a nicer person now
Being overweight forced Gina Burton of Slatington to take medical leave from her job as a warehouse picker. Her sides, legs and feet hurt too much. When foot surgery didn't correct the problem, Burton, 30, figured losing weight might help. Read her story.





Tyler Krewson: Former High School Football star Tackles Weight Problem
Tyler Krewson, 26, of Pennsburg admits he's been overweight all his life. In high school, his size helped on the football field. But years later, the 5-foot-11-inch Krewson continued gaining weight, peaking at 440 pounds. After twin sons Koy and Koen were born in February 2015, his size prevented him from helping wife Krystal take care of the boys. "I couldn't get down on the floor to play with them or put on their shoes," Krewson says. Read his story.



Ashley Hottenstein: Weight-loss surgery and pregnancy?
For years, Ashley Hottenstein eagerly tried every new diet, hoping to melt away the extra pounds she'd struggled with since childhood. Two years ago at age 26, she finally admitted defeat.
"I weighed my highest – about 230 pounds," says Hottenstein of Bethlehem. "I had trouble climbing stairs, couldn't walk for long, and found it hard keeping up with my 2-year-old daughter, Giuliana. I was tired of clothes not fitting, not being comfortable with myself and worrying about developing health problems. I also wanted another child." Read her story.



Paula Meyers: My Weight-Loss Surgery Timeline
Inspired by her co-worker Kara Young, Paula Meyers underwent weight-loss surgery resulting in a life-altering transformation and a return to family activities such as hiking and swimming with her husband and sons. Read her story.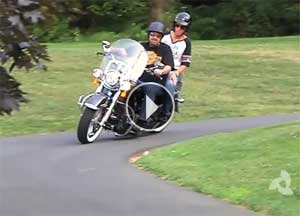 Kara Young and Scott Young: Gastric sleeve, sleeve gastrectomy were part of wedding plans
Kara Young had gastric sleeve (also known as sleeve gastrectomy) weight-loss surgery at the same time her then-fiance, Scott Young, had gastric bypass surgery — all while planning their wedding and building a house. "As a couple, we go more places and do more activities," Scott says. Read their story.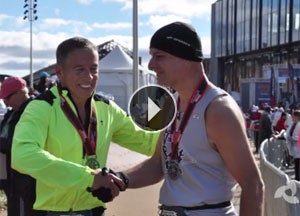 Jonathan Zsigovits: After gastric sleeve surgery, he's an avid runner
Jonathan Zsigovits, 39, of Emmaus has lost more than 150 pounds since having gastric sleeve weight-loss surgery in May 2013. Now he's an avid runner. He describes how running, social media and his little boy helped inspire him. Read his story.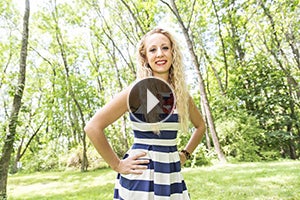 Jillian Wexler: Sleeve Weight-loss surgery helps skater become Roller Derby All Star
Growing up, there were times Jillian Wexler was teased because of her weight. When she was 19, she took up Roller Derby, competing with the Lehigh Valley Roller Girls. She competes as "Stella Mac". She had hoped the demands of the sport would help her shed unwanted pounds but as her weight drifted towards 250 pounds, she decided to attend a Free Information Event offered by Lehigh Valley Health Network's Weight Management Center. After meeting Richard Boorse, MD and hearing about the successes of his other patients, she decided to have a sleeve gastrectomy. Read her story.
Sandy Carwell: Weight-loss nurse navigator decides now is her time
As a nurse navigator for LVHN's weight-loss surgery program, Sandy Carwell meets with every patient and follows their success for five years. After observing how happy and active her patients were, she decided she was ready for sleeve gastrectomy (gastric sleeve) surgery. After reaching her weight-loss goal (85 pounds) in just eight months, she is now busy channeling her boundless energy to her husband, kids, grandkids and her patients. Read her story.
Carolyn Qammaz: How I Keep the Weight Off
Just a few years ago, Carolyn Qammaz got breathless answering the front door. Then in September 2012 she had laparoscopic sleeve gastrectomy surgery and lost 100 pounds. Today, she kayaks, roller skates with her 7-year-old grandson and runs with her 20-year-old daughter, Natalie. She's even planning to jump out of an airplane next year. Read her story.





Tanya Remaly Sheds 86 Pounds and Says Yes to the Dress
Tanya Remaly, a receptionist, wife, and mom was in a pattern of taking care of everyone and everything besides herself, she says. When she and her husband started making plans to renew their wedding vows, she wanted to look and feel different. She worked with a dietitian in preparation for 6 months, and then within 8 months of surgery she lost 86 pounds. Read her story.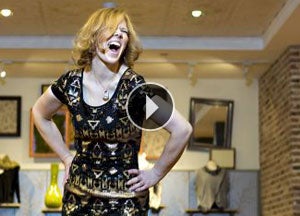 Victoria Moll: Gastric sleeve and body-contouring surgeries transformed her
Victoria Moll dropped 170 pounds in the first year after gastric sleeve weight-loss surgery and then had body-contouring surgery to remove excess skin. To celebrate her transformation, she received a free makeover by Enzo Giarratanas European Concept salon, Lori Smith of L Studio Makeovers and LStudio Boutique. Wardrobe was courtesy of Sage at the Promenade Shoppes. Read her story.



Olivette Lambert: She Swept Away the Weight
After gastric bypass surgery and post-surgical support and counseling, Olivette Lambert says, "I just can't stop. My fiancé can't believe how much I've changed. I'm amazed and happy with everything that I am able to accomplish." Read her story.