Why Choose Us for Weight and Metabolism Conditions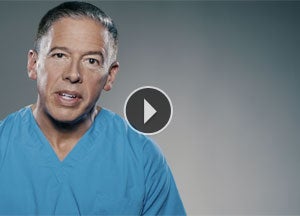 Richard Boorse, MD, helps those who have struggled a lifetime to lose weight. Over the past decade, our bariatric surgery team has helped more than 3,000 people lose weight and reclaim their health. Which is just one of the reasons it's been designated a center of excellence by the American Society for Metabolic and Bariatric Surgery.
Each year the Lehigh Valley Health Network (LVHN) bariatric surgery team performs more than 400 weight-loss surgeries. Over time, we have helped thousands of people reclaim their health by helping them lose weight through weight-loss surgery. Our surgeons, obesity medicine physicians and professional weight-loss staff are committed to providing the best possible results for our patients.
Lehigh Valley Health Network's Weight Management Center demonstrates that commitment by meeting or exceeding standards set by the Metabolic and Bariatric Surgery Accreditation and Quality Improvement Program (MBSAQIP), a joint program of the American College of Surgeons and the American Society for Metabolic and Bariatric Surgery. The Weight Management Center is a fully accredited, comprehensive center by MBSAQIP.
We offer prospective weight-loss patients both surgical and non-surgical options. Our board-certified surgeons perform minimally invasive laparoscopic procedures including gastric bypass (Roux-en-Y), gastric sleeve (sleeve gastrectomy) and adjustable gastric banding (Realize® or LAP BAND ®). We offer free information events during day and evening hours where you can meet our surgeons and support team, learn more about the procedures and ask any questions you may have about our programs.
Our medically managed weight-loss program is led by one of our physicians or a CRNP and is customized according to your goals, lifestyle, current health and nutritional preferences. You also may work with one of our behavioral health specialists or registered dietitians. We provide safe, effective, medically proven options that are tailored to your individual needs. This six-month program focuses on nutrition, behavioral changes and exercise. We provide personalized attention and follow up with an emphasis on long-term weight maintenance with lifestyle modification.
Other services provided by the Weight Management Center include metabolism analysis, comprehensive nutrition assessment, personalized nutrition counseling, body composition analysis and one-on-one counseling with one of our behavioral health specialists.
Awards
Next Step
Want to learn more? Consider attending one of our free, regularly scheduled information sessions or call
610-402-5000
for more information.
Lehigh Valley Hospital is recognized for excellence in weight-loss surgery by the Bariatric Surgery Center Network Accreditation Program of the American College of Surgeons. Accreditation means we have hospital resources to care for patients who are obese, and we provide the support and resources patients need before and after surgery.
We're recognized as a Bariatric Surgery Center of Excellence by BlueCross/Blue Shield, Health America and Cigna.
Patient stories
Read our patient success stories and learn more.