Lehigh Valley Health Network (LVHN) is the region's leader for coronavirus (COVID-19) assessment, testing and care. To win the fight against COVID-19, it's important that everyone continues to practice social distancing, wash their hands frequently, wear a mask and take all the necessary steps to prevent the spread of infection.
This page was last updated on 10/19/2021 at 8:30 AM.
Total Positive Test Results
Since 03/16/2020
Total tests ordered: 331,406 – More than anyone in our region
Total positive tests: 61,560
Positive result rate: 18.6%
Weekly Positive Test Results
Data as of 10/16/2021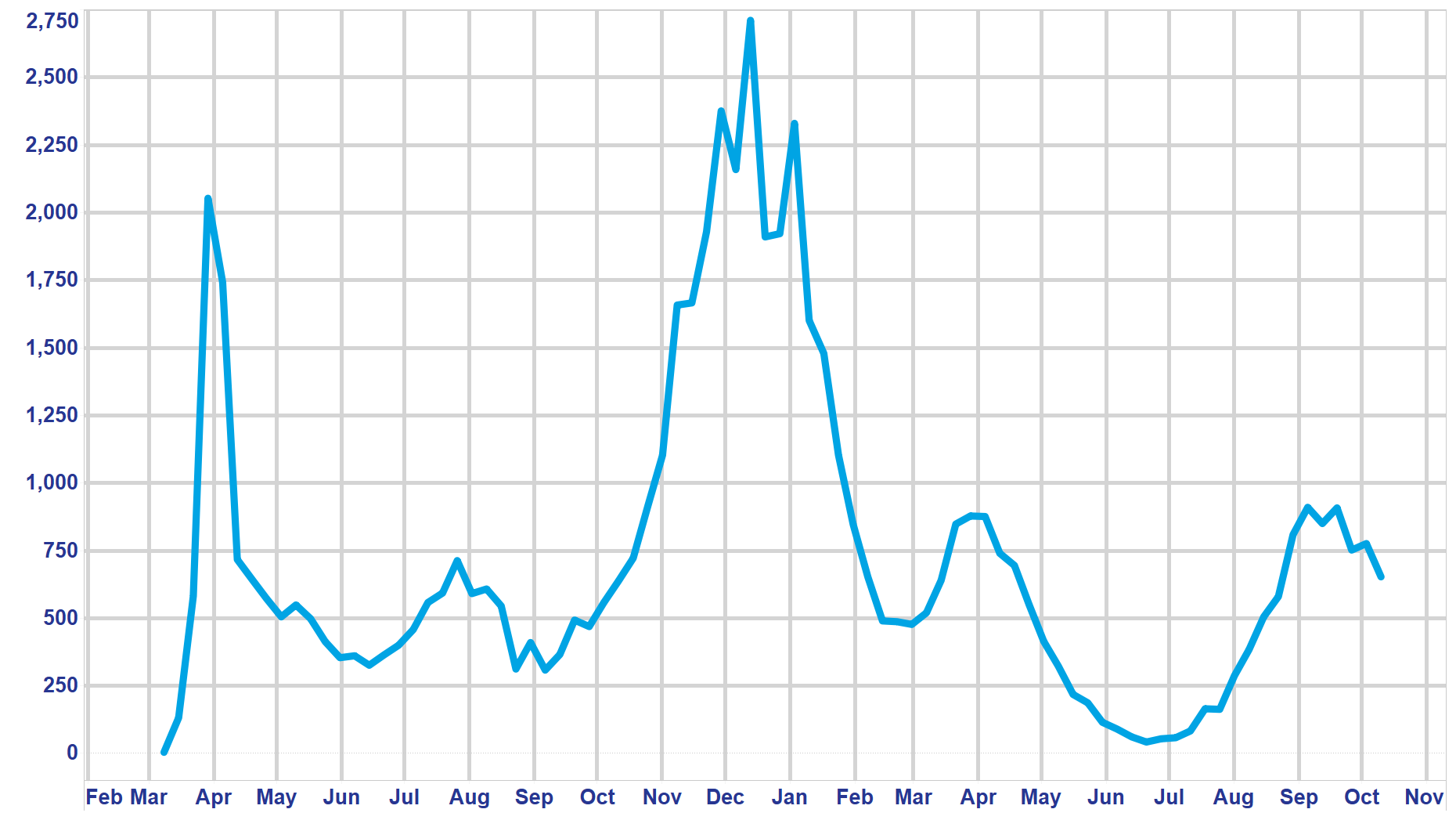 Patient Tests and Positive Results by County
First test result received 03/16/2020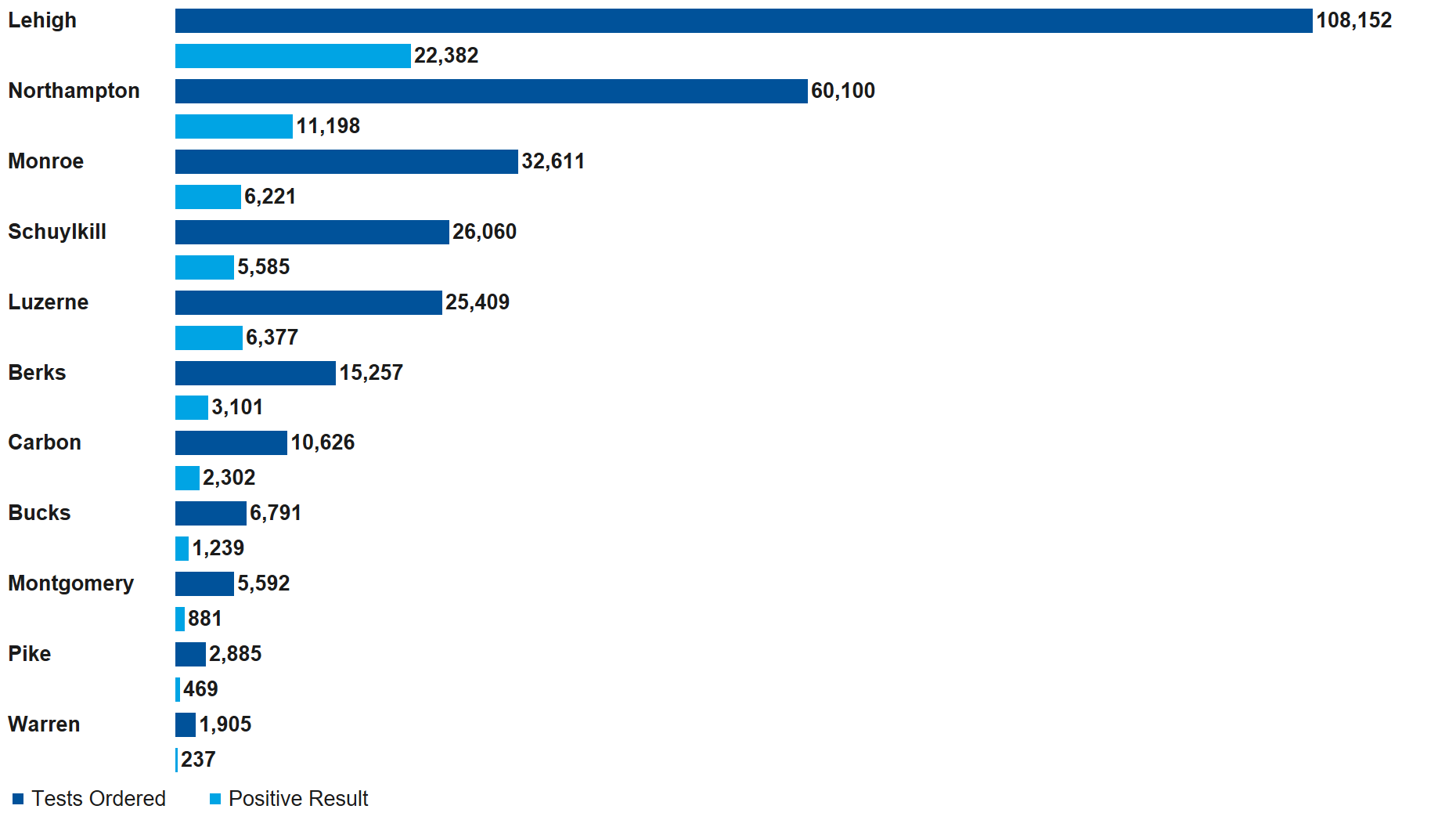 COVID-19 Patients in LVHN Hospitals
Data as of 10/16/2021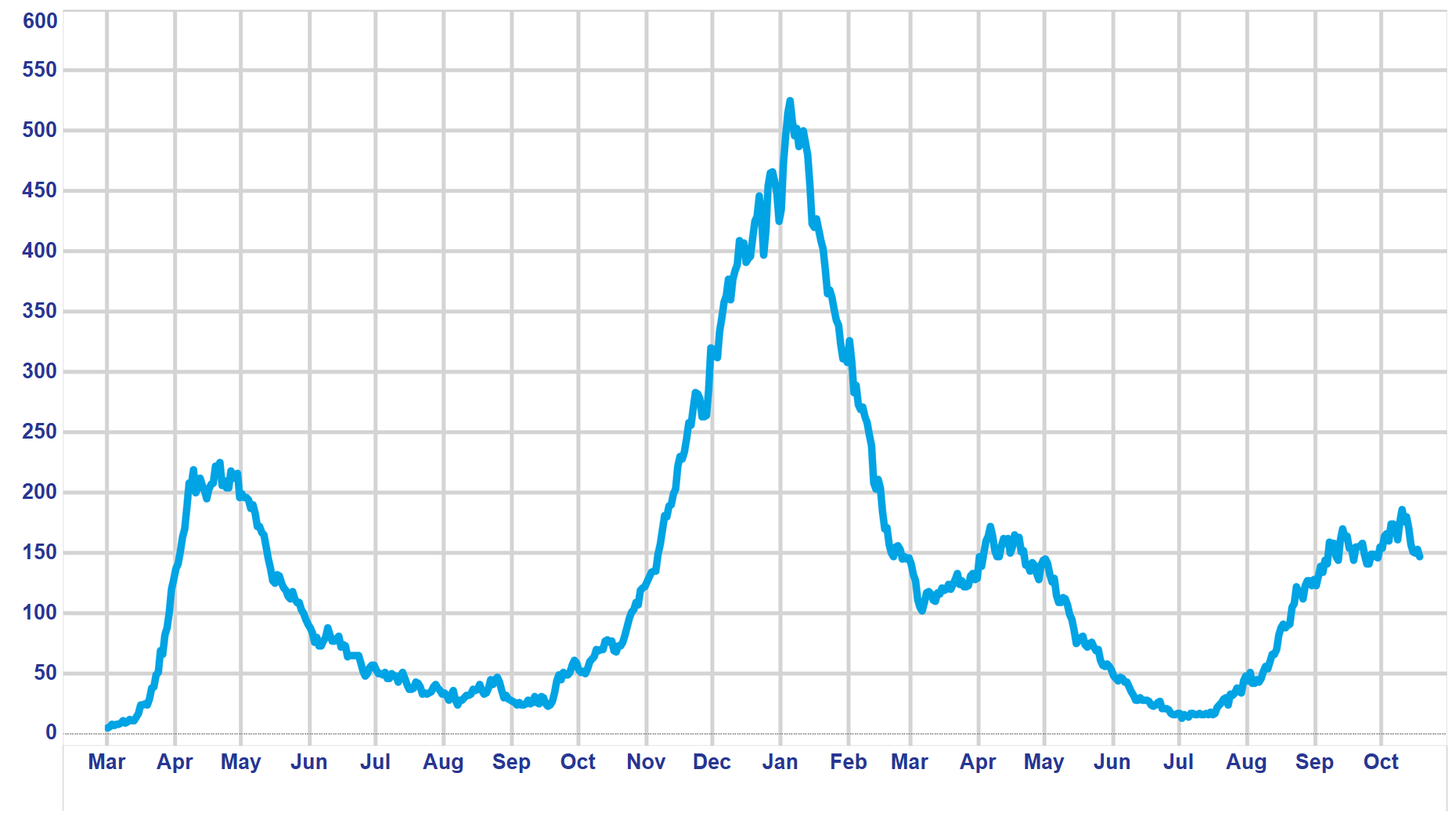 Help is available through an E-Visit, video screening or our nurse helpline.
Learn more