Current PGY-1 Residents
Michael Chen, M.D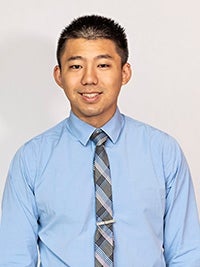 Undergrad: University of Rochester

Medical School: The Penn State College of Medicine

Why I Chose Lehigh Valley Health Network: I was drawn to LVHN because of the people that run the program. The faculty in the psychiatry program are very excited to have the residents here and are very eager to guide and develop our careers. Since starting my residency here, I have quickly come to realize that this excitement is not just in the psychiatry department. In fact, every department in the hospital seems to see the need for psychiatrist in the Lehigh Valley and is very supportive of ensuring that we are well equipped to handle the complex nature of our patients. This kind of support has been invaluable to my development as a resident.
Jason Gu, M.D.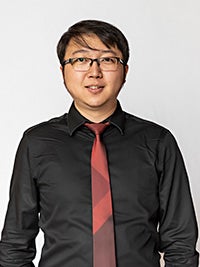 Undergrad: Case Western Reserve University

Medical School: Geisinger Commonwealth School of Medicine

Why I chose Lehigh Valley Health Network: LVHN is the perfect combination of large academic institution resources and small community hospital intimacy. The psychiatry department here is comprised of great clinicians, educators and mentors whose tutelage will be instrumental in my becoming a great psychiatrist. LVHN is the right fit for me and I am proud to be LVHN.
Gaurav Jain, D.O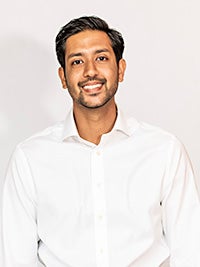 Undergrad: James Madison University

Medical School: Philadelphia College of Osteopathic Medicine

Why I Chose Lehigh Valley Health Network: I chose LVHN to be a part of molding and contributing to creating a new psychiatry residency in the Valley, access to robust mental health resources ranging from inpatient, transitional care, and outpatient, and the emphasis on resident wellness not only in our department but within the entire health network.
Eugene H. Kim, MD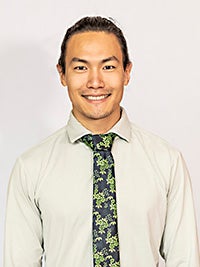 Undergrad: Tufts University

Medical School: University of South Florida, Morsani College of Medicine

Why I Chose Lehigh Valley Health Network: As a medical student, I fell in love with the Network and the people we serve. I knew that I wanted to remain in the Valley to train as a psychiatrist.
A Day in the Life of a PGY-1
Hello! My name is Eugene Kim, and I'm a PGY1 here at LVHN in the founding 2019 class.
Right now, I'm wrapping up my first month of inpatient psychiatry. For our first year, we spend four months on the inpatient floor, three months rotating through Psych Emergency Services, two months with the neurology teams, and another three months with inpatient and outpatient medicine.
My month on the inpatient floors follows this rough daily schedule:
Wake up at about 6a with my partner, a PGY1 for the family medicine residency program here at LVHN, and my 7mo old son. We spend an hour or so waking up and getting ready for the day. I always try to walk our pooch and baby with my partner before heading out for the hospital around 730a.
When I arrive at the hospital at 8a, I spend two hours reviewing the overnight events on the EMR for my 4 or so patients, making phone calls to family members, and coordinating with case management. We hold collaborative rounds with nursing, occupational therapy, APCs, and attendings at 10a. During these rounds, we review overnight events, discharge planning, and anything the team needs to know.
From there, I wrap up any loose ends and take my lunch. About half of the time, I'll run over to the gym on campus to get a quick movement session and scarf down my lunch from home during this time. Otherwise, I'll relax with my fellow co-residents in our psych lounge.
After lunch, I lead a patient group session with the medical students on rotating topics. This is a great experience to interact with patients on a more ground level instead of the entirely clinical perspective.
Once the group is over, I wrap up any loose ends for the day such as admissions or discharge summaries, then head home at 430p. When I get home, I play with my son, walk the dog, and process the day's events with my partner over dinner. Bedtime, assuming the baby cooperates, around 9p!
During our days off, we like to head into the Valley for day trips or invite our co-residents over to our home for lazy afternoons barbequeing. I truly appreciate this program for the work-life balance! I get to participate meaningfully in my child's life and I receive a great clinical education.