Lehigh Valley Institutes for Cancer, Heart and Surgery
From offering the first trauma unit to being the first to offer heart surgery – Lehigh Valley Health Network (LVHN) has set the standard for care and innovation in our region for many years. Now LVHN offers you more access, innovation and expertise to serve your health care needs even better.
The Lehigh Valley Cancer Institute, the Lehigh Valley Heart Institute and the Lehigh Valley Institute for Special Surgery allow us to focus on conditions and services that may impact your family and many other members of our community. This focus also leads to better patient experiences and outcomes for all of us in this region. Cancer and heart disease are the top two causes of death in the U.S. as well in our region. LVHN is proud to lead the fight against these diseases as well as other serious conditions that require surgery. We want to be sure you, your loved ones and all members of our community can remain close to home for high quality care for these specialized services.
What is an institute?
The word "institute" in successful health care organizations describes a place where clinicians of the highest caliber collaboratively conduct patient care, research and provider education at the highest level to better predict, prevent and combat disease. LVHN has adopted the institute model because it has the necessary infrastructure, programs and partnerships in place to help you, your loved ones and all of our community members stay healthy and provide the most advanced treatment when needed.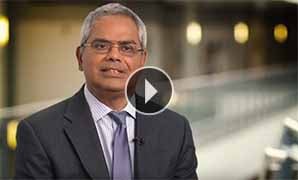 Learn more about what the Lehigh Valley Cancer Institute means to the community.
Lehigh Valley Cancer Institute
If you or someone you love has cancer, you can be confident in knowing you have access to hundreds of lifesaving and breakthrough clinical trials through LVHN's partnership with Memorial Sloan Kettering Cancer Institute and other clinical relationships. You can receive surgical precision and comprehensive expertise through our multidisciplinary clinics for skin and soft tissue, upper gastrointestinal, breast, prostate, lung and esophageal, and soon head and neck cancers.
Lehigh Valley Heart Institute
If you or someone you love has a heart condition, you can take comfort knowing LVHN has the most experienced cardiologists and cardiac surgeons in the region, and consistently ranks in the nation's top 1 percent for heart attack survival. Consider LVHN was the first in the region to perform transcatheter aortic valve replacement (TAVR) and is recognized as a center for performing complex mitral valve surgery repair. LVHN provides specialized programs for women's heart health, sports cardiology, advanced heart failure, mechanical heart assist, lead extraction, peripheral vascular and venous care, and rhythm disturbance care. Learn more about the Lehigh Valley Heart Institute
Lehigh Valley Institute for Special Surgery
If you or someone you love has a serious illness that requires surgery, you can be assured that our surgeons have the most experience in the region, specializing in robotic and minimally invasive surgery for chest, cancer, obesity, esophageal reflux, colon and rectal conditions, hernia surgery and more. Our emphasis on minimally invasive, leading-edge technologies, such as robotic surgery, allows you to return to work and your daily life more quickly
Where can I receive institute care?
You have access to our institute care throughout Lehigh Valley Health Network (LVHN). Depending on your condition and special needs, you may receive care in your region or you may be referred to the Lehigh Valley for certain treatments. Our institutes are created through the collaboration of LVHN services and top caliber providers, offering you the best options for your unique needs.
How an institute benefits you
Teamwork – The best and brightest doctors and clinicians meet regularly to share their expertise with one another and work together to care for you or your loved one as one team.
Advanced Treatment and Education – LVHN doctors provide the most advanced technology and techniques in treating your condition. The team continues learning the most innovative approaches for care through ongoing formal training and medical education, and offers free programs and information about prevention, risk factors and screenings.
Research and Clinical Trials – Doctors and clinicians consult the latest research to inform decisions based on the best and most current evidence available. If you or your loved one qualifies, you are able to participate in the latest clinical trials.
Access and Convenience – Patients at all LVHN locations will have access to the services, resources and expertise from our institutes.
At the forefront of our everyday innovation is the overall expertise of the LVHN medical staff and nursing teams. Our institute physicians have been published in the nation's most prestigious journals and trained at the nation's best academic institutions, including Mayo Clinic, Cleveland Clinic, Harvard Medical School, Cedar Sinai Medical Center, Dana-Faber Cancer Institute, Memorial Sloan Kettering and Moffitt Cancer Center. Since 2002, our Lehigh Valley hospitals and nurses have held the American Nurses Credentialing Center's Magnet designation, the highest and most prestigious distinction a health care organization can achieve for nursing excellence and quality patient care. LVHN is the only Magnet-designated organization in the Lehigh Valley and surrounding region.