Plastic and Reconstructive Surgery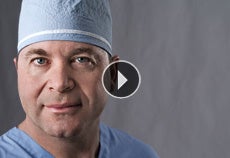 Randolph Wojcik, MD
, is a plastic and reconstructive surgeon who's passionate about using all of his skills to help his patients feel "whole" again. He strongly believes in not just treating and caring for the physical side of his patients, but the emotional side as well.
The decision to have a cosmetic or reconstructive procedure is a deeply personal one. When you are ready to take that step, let the professional staff at Lehigh Valley Health Network's plastic surgery practice in Allentown guide your transformation.
Why opt for plastic surgery? There are many reasons males and females of all ages – children through adult – visit our offices. Some seek reconstructive surgery for problems caused by:
Trauma
Infection
Developmental abnormalities
Congenital (present at birth) abnormalities
Disease
Tumors
Next Step
For questions about plastic surgery, call
610-402-CARE
.
Some seek cosmetic surgery to repair or reshape certain areas in order to:
Improve appearance
Combat aging
Restore confidence
Our plastic surgeons have more than 20 years of experience in both cosmetic and reconstructive procedures. Our surgeons, who are all board-certified by the American Board of Plastic Surgery, have performed more than 24,000 procedures over the last decade. We offer a full complement of face, body and breast reconstructive and cosmetic procedures, based on a highly individualized plan designed to meet your needs. We work diligently to restore form and function. You can be confident we'll recommend the treatment that is most likely to provide the results you seek.
See the following areas to learn more about what Lehigh Valley Health Network offers in plastic surgery: