Street Medicine Program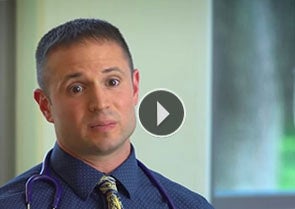 Brett J. Feldman, Director of the Street Medicine program, discusses the mission of Street Medicine and the value it brings to the community.
Internal research shows that 5 percent of patients at Lehigh Valley Hospital (LVH)–Cedar Crest, 6 percent of patients at LVH–Muhlenberg and 16 percent of patients at LVH–17th Street are homeless. Street Medicine is designed to deliver primary and urgent care to homeless people in the Lehigh Valley wherever they are – in the shelters and soup kitchens, or under the bridges and in the woods. All care, including medications, laboratory tests and diagnostic studies, are given free of charge.
The Street Medicine team works on the belief that everybody matters. This belief leads to a care model focusing on delivering care on site wherever homeless people feel comfortable. There are seven designated sites at soup kitchen locations and homeless shelters on a scheduled rotation. Because everybody matters, the clinical team treats patients under bridges and in the woods if they remain unsheltered. Street Medicine also receives inpatient consults at all LVH locations, on the units and in the emergency rooms. Inpatient consults serve to create a relationship between the patient and Street Medicine, and facilitate a follow up and/or clinic visit as needed.
What is the goal?
To provide basic primary care to people experiencing homelessness, wherever they are. Their success depends on delivering this care in a compassionate manner, where the patients feel cared for. Ultimately, this relationship helps patients' conditions improve – mentally and physically.
Who is eligible for services?
Anyone in the Lehigh Valley experiencing homelessness.
Who can join?
Any resident, colleague, clinical practice or community organization.
Learn about other initiatives and collaborations in the Department of Community Health.
Get Involved
Brett J. Feldman
Director, Street Medicine
Department of Community Health
610-969-2382
Brett_J.Feldman@lvhn.org