LVPG Urology–Locations
At LVPG Urology, you'll find a team of highly educated, experienced urologists. We offer prevention, diagnosis and medical-surgical treatments for urologic conditions in men and women.
We're located in Allentown and Bethlehem and are a part of Lehigh Valley Hospital. Our practice locations are developed as a "center of excellence." This means our urologists have the opportunity to focus on the comprehensive treatment of a specific urological condition. We consider all treatment options and design a plan to efficiently and effectively care for your condition.
Learn about our locations and providers
Our sub-specialties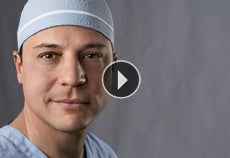 Angelo Baccala, MD
, leads our urology group, with specific expertise in early detection and treatment of prostate cancers. One such therapy, MRI-Guided Prostate Biopsy, can increase the rate of detection by 15-60 percent. In fact, we're the first in the region to offer it.
Urologic cancer and advanced robotic surgery – Our fellowship-trained urologic oncologists were trained in robotic surgery throughout their residencies and fellowships. That translates into six to eight years of hands-on training. We provide surgical accuracy with tangible results. We are able to treat prostate, kidney, bladder and testicle cancers robotically. Recovery time is shorter, and scarring is reduced with robotic surgery. We're part of the Lehigh Valley Hospital Cancer Center, so you can get all the care you need in one place.
Endourology and stone disease – We treat the cause of the stones and endourologic conditions by addressing the immediate problem and developing an evidence-based prevention strategy for the future. Studies indicate the problem can recur within five years in about half of patients. With our prevention strategy, we can prevent recurrence in 80 percent of cases.
Men's health and BPH (enlarged prostate) – When caring for patients with benign hyperplasia (BPH), erectile dysfunction, urinary incontinence or infertility, we look to treat the underlying issue rather than just the condition. Vascular issues, diabetes or neurological problems can lead to these urologic concerns. We have the facilities to understand the physiology behind the issue, as well as surgical options, biofeedback and ongoing follow-up care.
UroLift® – A revolutionary minimally invasive procedure, UroLift can be done in the hospital or in the LVPG Urology office. UroLift lifts or holds the enlarged prostate tissue out of the way so it no longer blocks the urethra. There is no cutting, heating or removal of prostate tissue. Patients can go home the same day without a catheter.
Rezum® is a treatment for BPH that uses the stored thermal energy in water vapor (steam) to treat the extra prostate tissue. The water vapor is injected into the prostate tissue and immediately turns back to water, releasing the energy stored in the vapor into the cell membranes. At this point, the cells are gently and immediately damaged, causing cell death. Over time, your body will absorb the treated tissue through its natural healing response.
Holmium laser enucleation of the prostate (HoLEP) is another common procedures for BPH. In the HoLEP procedure, surgeons enter the urethra with a laser to removes the parts of the prostate that pushes the tissue into the bladder.

To learn more about other treatments available for BPH, please call us at 888-402-LVHN (5846).

Female urinary health – Our colleagues have completed specialized education in the evaluation as well as the medical and surgical treatment of pelvic floor disorders that may be caused by childbirth, surgery, chronic disease, repeated heavy lifting or medications. The most common dysfunction is difficulty with bladder control. Studies indicate almost 25 percent of women will sustain a pelvic floor disorder, and a woman's risk increases with age. We're here to help.
Pediatric urology – When your baby or child needs help with a urologic concern, the pediatric urology team at Lehigh Valley Reilly Children's Hospital can help. Led by pediatric urologist Michele Clement, MD, the pediatric urology team offers compassionate, expert care for a range of pediatric urologic concerns including prenatal conditions detected during development (such as kidney swelling conditions like hydronephrosis/pyelectasis); undescended testes; urinary tract infections; penis and urethra anomalies, such as hypospadias and chordee; bedwetting; bladder and kidney obstructions; kidney stones and more.

If your child needs surgery for a urologic condition, all pediatric surgeries happen in Lehigh Valley Reilly Children's Hospital or our outpatient J.B. and Kathleen Reilly Children's Surgery Center. Our pediatric care teams, including a pediatric anesthesia and sedation team, are trained in the unique needs of babies and children.

Learn more about pediatric urology services or request an appointment by calling 888-402-LVHN (5846).
Next Step
To learn more about urologic surgery, call
888-402-LVHN
to find a surgeon.
Why choose us
Access for new patients – If you're a new patient, we will schedule an appointment within two business days of your call. Our colleagues are committed to caring for your urological problem as promptly and efficiently as possible.
Focus on rehabilitation – Proper rehab is crucial to a patient's recovery. Our team includes clinicians who are certified with the Society of Urologic Nurses and Associates. They offer experience and expertise in providing one-on-one urologic nursing care and specialized therapy programs to accelerate a patient's return to normal function. They earn praise from patients for their excellent work.
Research – Our team includes colleagues who regularly participate in breakthrough clinical research that allows us to stay on top of emerging diagnostic and treatment trends. We're here to provide our patients with all the latest options to eliminate their urologic problems.
Related articles and patient success stories

Lehigh Valley Health Network patients talk about their experience with robotic surgery, and urologist Angelo Baccala Jr., MD, describes the benefits of this advanced treatment option.