Mindfulness-Based Stress Reduction can help you to recognize how stress affects your life and teach you ways to manage it. Developing a non-judgmental awareness of the present moment helps you respond – rather than react – to situations and to experience a greater sense of calm and well-being.
What Is Mindfulness?
Mindfulness is a universal human capacity to bring our full attention to the present moment with an attitude of curiosity, openness and receptivity. It's easy to be mindful. Anyone can do it! But, it's often hard to remember to be mindful!
By letting go of worries or preconceived notions, we can experience our lives with more awareness. Greater relaxation, ease and joyfulness are common effects. Recognizing our common humanity, graduates are able to treat themselves and others with more compassion.
Mindfulness can be practiced through meditation or simply practicing paying attention, moment by moment with curiosity.
For Physicians and APC's employed by LVHN, learn more about our Growing Resilience with Mindfulness program.
What Is Mindfulness-Based Stress Reduction?
Mindfulness-Based Stress Reduction (MBSR) is an 8-week group program which teaches participants to practice mindfulness. Designed by Jon Kabat-Zinn at the University of Massachusetts Medical Center 40 years ago and extensively researched, this work has generated a body of literature in both scientific and popular publications which describes its many benefits.
About half of every 2 ½ hour class is spent learning and practicing mindfulness meditation. The practices include learning to pay attention to breath or body sensations while the body is still or in motion. There is also discussion about learning to recognize how each of us experiences stress and the relationship of stress to illness and behavior. Participants learn about their own patterns of reactivity and how, with mindfulness, they might chose to respond. Classroom discussion includes:
How to cultivate the awareness of physical sensations in the body
Meditation practices that improve focus and attention
How to recognize signs of stress and intervene earlier
How to change your relationship with stress, anxiety, chronic pain or illness
Strategies to improve confidence and self-esteem
Relaxation techniques
The program also includes a ½ day retreat on a Saturday which is a wonderful opportunity to practice all that you have been learning.
Mindfulness-Based Stress Reduction can help you to recognize how stress and anxiety affect your life and teach you ways to manage them. Developing a non-judgmental awareness of the present moment helps you respond – rather than react – to situations and to experience a greater sense of calm and well-being. Mindfulness helps you transform physically too. You may become more aware of sensations in your body. You may be more able to care for yourself, because you sense when something doesn't feel right. Mindfulness practice can be transformative as you are more able to be the person you have always wanted to be: happier, healthier and more relaxed.
All of our classes are co-facilitated by two trained teachers who create a safe group setting which is beautifully suited to learning from one another. We have been committed to this model since we began 18 years ago. We feel it is the best way to provide cohesion, continuity and trust in the classroom. While on-line classes are available, there is no substitute for the connection that occurs between participants and facilitators in the live-classroom setting. In hearing the voice of another we recognize our common humanity
Lehigh Valley Health Network Center for Mindfulness offers MBSR programs four times a year: Fall, Winter, Spring and Summer. See the calendar below for up-coming classes.
Register for a free info session
Developing a daily medication practice is a core objective of the program. Audio files of guided meditations and written practice materials will be provided to enrich your classroom experience and to support your daily practice.
The cost of the program is $375.
Plan to attend a free introductory session to learn more about it.
"When I slow down I realize how much beauty and sweetness I miss by rushing around. I can be more present to others and to my own experience. I actually feel more alive." Program Participant
Who Can Benefit from MBSR?
Everyone! Mindfulness has been shown to support health and well-being, facilitate coping, reduce burnout and enhance communication to name a few of its most significant benefits.
MBSR reduces the distress resulting from a wide variety of chronic medical and psychological conditions. People attend to seek relief from chronic pain, sleep disturbances, high blood pressure and headaches. Other reasons include anxiety, depression, burnout or other stress symptoms.
Although children and teens can benefit greatly from mindfulness training, our program is designed for adults over 18 years of age.
There are some conditions which may make participation more difficult. For instance, if someone is severely ill, has recently lost a loved one or has suffered severe trauma in the recent past, this group process may not be appropriate. Please attend an information session and discuss any concerns with your teacher.
The Center for Mindfulness
LVHN Center for Mindfulness was established in 2001 as a collaborative effort of the departments of family medicine and psychiatry to develop mind/body techniques which complement standard medical treatments. Co-founded by Susan Wiley, MD, Psychiatrist, and Joanne Cohen-Katz, PhD, Psychologist, the Center for Mindfulness at LVHN is the leading provider of Mindfulness workshops in the Lehigh Valley. Over our many years of service we have helped thousands of people transform their lives. Our co-founder, Susan Wiley, was certified in 2005 to teach Mindfulness Based Stress Reduction by the University of Massachusetts Medical Center. Our teachers have years of supervised training to assure participants will have an experience which is both health-promoting and transformative.
The LVHN Center for Mindfulness welcomes donations to continue its work of bringing mindfulness to the LVHN network and to the Lehigh Valley. The CFM funds have created our scholarship fund which makes our programs more affordable to those who need assistance with enrollment costs. It also supports the training of our teachers and the development of new programs.
How do I enroll?
To learn more about our Mindfulness-Based Stress Reduction Program, please call 888-402-LVHN.
Classes will be covered by My Total Health benefit. (See below for details.)
For additional information please call 888-402-LVHN, Monday - Friday: 7 a.m. - 8 p.m. or Saturday: 9 a.m. - 5 p.m.
All MBSR class participants must attend a FREE information session to register for MBSR classes. There you will learn first-hand about our programs and determine if the class is right for you.
Register online for a FREE information session.
Print the registration materials. Please bring the completed registration materials with you to the information session.
Program Scholarships and Continuing Education Credits are available. Download scholarship application here.
At the conclusion of the information session, if you are interested in learning more you will meet briefly with a teacher who will answer any questions you may have and make sure that your personal goals of participation are consistent with the program's goals. If so, you will then be able to register for the 8-week program by calling 888-402-LVHN.
Graduate Practice Group
This group is open to all graduates of Mindfulness-Based Stress Reduction (MBSR) and Mindfulness Training for Medical Professionals (MTMP). The group meets the first Tuesday of the month from 6:00 to 7:30 p.m. at LVH–Cedar Crest, in the Kasych Family Pavilion, Conference Room 10. The group is offered for free as a service to the community by our teachers. We suggest a $10 donation to support the Center for Mindfulness.
Meet the teachers
Susan Wiley, MD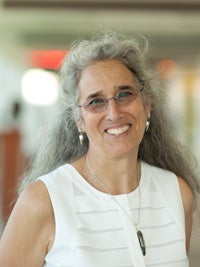 Psychiatrist
Co-Founder, LVHN Center for Mindfulness
Dr. Wiley is a co-founder of the Center for Mindfulness and the current director of the Center. She obtained certification to teach Mindfulness- Based Stress Reduction in 2005 from the University of Massachusetts Medical School. She was formerly vice chair of Lehigh Valley Health Network's psychiatry department, where she has been practicing and teaching since 1982. Susan is a board-certified psychiatrist who has been practicing ambulatory psychiatry for more than 36 years in the department of psychiatry at LVHN. She is also an associate professor of psychiatry at the University of South Florida Health - Morsani College of Medicine. Wiley has devoted her career to investigating the relationship between the body and mind within bio-psychosocial systems. Her preferred practice integrates psychiatric treatment with medical care offered in the primary care setting.
One of Wiley's great pleasures is sitting in the garden on her farm, listening to the birds and the water running, taking in all of the beauty that is present in every moment and feeling a part of it. Mindfulness has improved Wiley's attentiveness, helped her be more patient, compassionate, and accepting of life's challenges. "Mindfulness helps us to find peace in moments of tumult and stress and greater joy in the mundane," she says. "It builds emotional intelligence and resiliency. We all have the natural ability to be mindful. We just need to learn ways to cultivate mindful-awareness in our lives."
Joanne Cohen-Katz, PhD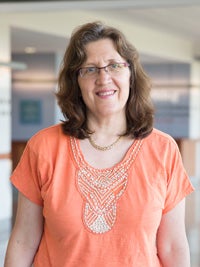 Psychologist
Co-Founder, LVHN Center for Mindfulness
Joanne is a co-founding "mother" of the LVHN Center for Mindfulness. She has devoted many years of creative effort to the development and sustenance of our programs. Joanne led our published research regarding the effects of MBSR on reducing burnout in nurses which is frequently cited in the literature. She remains a beloved part of our teaching group in an emeritus status.
Carol Sorrentino, MSN, APRN, BC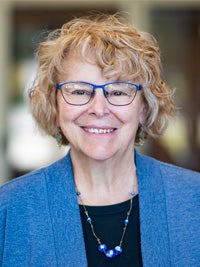 Clinical Nurse Specialist
For years, Carol was on auto-pilot. She would drive to a destination without remembering how she got there or what she saw along the way. She would spend so much time fussing over preparations for holiday celebrations that she missed special moments with her family.
"I always prided myself on being able to do 20 things at one time," says Sorrentino, a nurse of 35 years. "Then, I realized it was causing me stress and I was missing out on life's pleasures." That's when she began practicing Mindfulness-Based Stress Reduction and learned to turn off her auto-pilot, focus and relax.
Now, Sorrentino, an advanced-practice nurse in child and adolescent mental health and a therapist, is helping others learn mindfulness practice as a co-teacher. "I want to help others steal moments and get the most of every one." For instance, instead of tapping her foot impatiently while waiting for the elevator, Sorrentino takes a few deep breaths, relaxing her body and her mind. She's using mindfulness to help care for patients, too. "I share techniques to help calm them and help them appreciate the things they have."
Sorrentino discovered mindfulness after her significant other suffered a heart attack. The practice was included in a book about ways to lower your risk for heart disease. Realizing the power of mindfulness practice, she signed up for a class, attended a retreat with its founder Jon Kabat-Zinn, Ph.D., and has been practicing for more than 15 years. "Now my intention is to be present for every moment in my life," she says.
Teresa Duda Ph.D., LCSW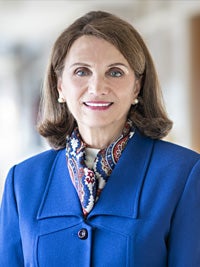 Psychotherapist/Behavioral Health Specialist
Teresa Duda grew up in post-War Poland where compassion and being present in the moment was a necessary way of life. Watching her family and community members meditating and practicing mindfulness to heal their body and mind, Teresa became fascinated by the healing relationship of the mind and body within social systems. This interest grew into her lifelong passion for the study of holistic therapeutics. She obtained her PhD in Natural Health Sciences. Teresa joined the Center for Mindfulness teaching team in 2018 where she continues to broaden her insights. She delights in sharing these gifts with students of Mindfulness Based Stress Reduction. Teresa incorporates a mindfulness-based clinical approach in her work as a psychotherapist in LVHN- Neurosciences.
Nancy Matheny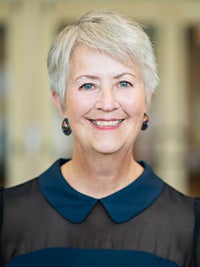 Mindfulness Instructor
Before beginning her mindfulness journey, Nancy Matheny was a corporate executive at Crayola and Hallmark, where she spent much of her career leading crisis management and communication teams. "In my job, I was constantly looking for what could go wrong. Eventually, this kind of hypervigilance invaded my personal life. I realized I was living with chronic low-level anxiety that was affecting my health and my capacity for joy."
Looking for more peace of mind, she turned to meditation several years ago, but her practice was sporadic and unfocused. "It wasn't until I took the eight-week MBSR course through the Center for Mindfulness that I found relief from the psychological and physical symptoms I was experiencing."
She joined the CFM apprentice-teaching program in 2018 because she knows, firsthand, that mindfulness can change lives, by improving our health, our well-being and our happiness.
Maureen Wendling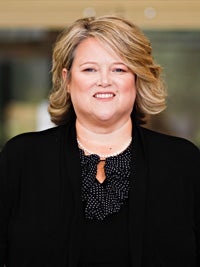 Mindfulness Teacher
Several years ago, Maureen experienced significant changes in her life which led her to enroll in the Center for Mindfulness 8-week MBSR program. She shares "MBSR helped me not only turn meditation into a daily practice "like brushing my teeth", it has now become a resource I use to when I feel my anxiety rising. It has improved my concentration and built up my resilience. Mindfulness has helped me find self-compassion and balance in the midst of stress and uncertainty. It was at this point that Wendling realized that she wanted to share what she learned with others and to assist them with finding the inner peace and self-acceptance that she sought for so many years. Wendling deepened her MBSR skills by attending a 10-week practicum (2017) at Jefferson University's Myra Brind Center for Mindfulness. She has also attended numerous three, five and seven-day silent retreats.
In addition Maureen teaches mindfulness to at-risk youth through the Shanthi Project, a program that helps youth, their families and communities to establish healthy and productive lives.
My Total Health Benefit
This program is now free for eligible LVHN colleagues.
Members of the LVHN Medical Staff who are not eligible for free participation and who complete the attendance requirement of 6 of 9 sessions will receive $200 reimbursement from the medical staff to support their participation.
Continuing education information
Lehigh Valley Health Network is accredited by the Pennsylvania Medical Society to provide continuing medical education for physicians. Lehigh Valley Health Network designates this live educational activity for a maximum 15 AMA PRA Category 1 CreditsTM (must attend at least six of the eight sessions) and 4 AMA PRA Category 1 CreditsTM for attending the Retreat. Physicians should only claim credit commensurate with the extent of their participation in the educational activity.
Lehigh Valley Health Network is an approved provider of continuing nursing education by the Pennsylvania State Nurses Association, an accredited approver by the American Nurses Credentialing Center's Commission on Accreditation.
Completion Criteria: Registered nurses attending at least six of the eight sessions will be awarded 15 Contact Hours. Participants must attend the full retreat to be awarded 4 Contact Hours.
It is Lehigh Valley Health Network's policy to ensure balance, independence, objectivity and scientific vigor in all of our educational programs. Faculty and all others who have the ability to control content of continuing education activities provided by Lehigh Valley Health Network are expected to disclose to the audience whether they do or do not have any real or apparent conflict(s) of interest or other relationships related to the content of their presentation(s).
Class Resources
MP3 files with class meditation practices and mindful movement exercises can be downloaded on this page. Other materials will be provided to you in class.
The practices MINDFULNESS MEDITATION III can be downloaded by double clicking on a practice and as it is playing right clicking on bar and "save as" to wherever you want it downloaded.