Diabetes
A diabetes diagnosis is life-changing, but with guidance from the diabetes experts at Lehigh Valley Health Network, you will be up to the challenge. Our Helwig Health and Diabetes Center is accredited by the American Association of Diabetes Educators. Our endocrinologists, diabetes educators and caring staff are ready to offer the support, information and strategies you need to manage your condition and forge a healthy and active life.
How You Can Help Our Mission
This is a non-profit organization. Please consider donating to help heal, comfort and care.
Learn more »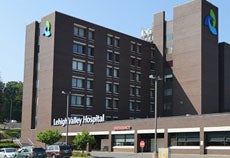 Find a Hazleton Service
Learn about LVHN services in the Greater Hazleton region by visiting LVHN.org/hazleton.