Women's Health
From adolescence to pregnancy to menopause, a woman's gender gives her a unique health perspective on life. It also gives her unique health concerns. Breast and gynecological health are two issues that women are most concerned about, but heart disease and osteoporosis are also critical. Whether you need routine or complex gynecology and obstetrics, or advanced care in any area of women's health, Lehigh Valley Health Network has caring experts who can help you.
How You Can Help Our Mission
This is a non-profit organization. Please consider donating to help heal, comfort and care.
Learn more »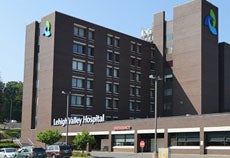 Find a Hazleton Service
Learn about LVHN services in the Greater Hazleton region by visiting LVHN.org/hazleton.