Join Lehigh Valley Health Network
Learn More


Lehigh Valley Physician Group (LVPG) is among the largest medical groups in the United States.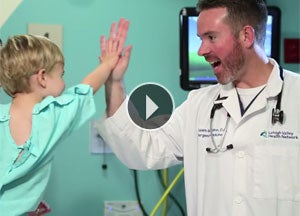 Learn how LVHN is creating better health, better care and better cost.
We at Lehigh Valley Health Network have a passion for better medicine and have emerged as one of the leading health networks in the country.
We provide acute care in all major clinical areas in state-of-the-art medical-surgical and critical care units. We have hospitals in Allentown, Bethlehem and Hazleton, Pa., with more than 1,100 licensed patient beds, nearly 70,000 admissions and more than 177,000 emergency department visits each year. We have a medical staff of almost 1,340 physicians - including more than 700 employed by the health network.
Learn more about us and the scope of our network.